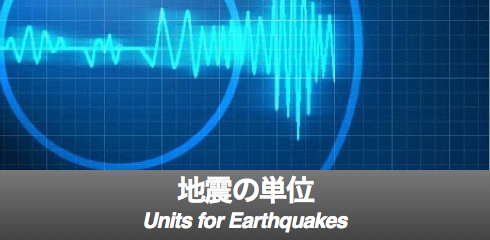 Find the full story with transcripts, pop-up definitions and more at our home on the web: NewsinSlowJapanese.com
地震の単位
最近、日本の熊本で大きな地震が起こりました。続いて、エクアドルでも大きな地震がありました。
地震の大きさは世界共通で、'マグニチュード'で表現されます。日本ではマグニチュードの他に、'震度'という単位があります。震度とは、ある場所での地震による揺れの強さを表したものです。震度は0から7に分かれています。
日本に住んでいて1番大きい災害は、地震と言っても過言ではありません。日本は地震大国と呼ばれる程、頻繁に地震が起こります。小さい地震であれば震度1や2ですが、震度3になると少し揺れを感じます。
今回、熊本で起こった地震は震度7というとても大きな地震でした。
Saikin, nihon no kumamoto de ōkina jishin ga okori mashita. Tsuzuite, ekuadoru demo ōkina jishin ga arimashita.
jishin no ōkisa wa sekai kyōtsū de, "magunichūdo" de hyōgen sare masu. Nihon de wa magunichūdo no hoka ni, 'shido'to iyu tani ga arimasu. Shindo towa,arubasho deno jishin niyoru yure no tsuyosa wo arawashitamonodesu. Shindo wa 0 kara 7 ni wakarete imasu.
nihon ni sundeite ichiban ōkii saigai wa, jishin to itte mo kagon dewa arimasen. Nihon wa jishin taikoku to yobareru hodo, hinpan ni jishin ga okori masu. Chīsai jishin de areba shindo 1 ya 2 desu ga, shindo 3 ni naruto sukoshi yure o kanji masu.
konkai, kumamoto de okotta jishin wa shindo 7 toyuu totemo ōkina jishin deshita.

Podcast: Play in new window | Download