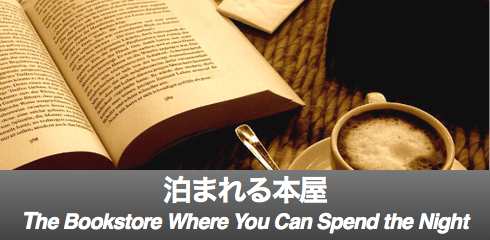 Find the full story with transcripts, pop-up definitions and more at our home on the web: NewsinSlowJapanese.com
泊まれる本屋
東京に、泊まれる本屋「BOOK AND BED TOKYO」が昨年末にオープンし、注目を集めています。
このBOOK AND BED TOKYOでは、好きな本を読みながらいつの間にか寝てしまったという、「寝る瞬間」を体験するホステルをテーマにしています。
本棚の奥には小さな部屋があり、電源とブックライトが備えつけられています。シャワー・トイレは共同ですが、くつろいでたくさんの本を好きなだけ読めるスペースが用意されています。本好きにはたまらないホステルです。
スタンダードで1泊4500円〜で、無料WIFIもあります。一人でゆっくり、夜通し本を読む時などに利用したい場所です。
Tōkyō ni, tomareru honya 'BOOK AND BED TOKYO' ga sakunenmatsu ni ōpun shi, chūmoku o atsumete imasu.
kono BOOK AND BED TOKYO de wa, suki na hon o yomi nagara itsunomanika nete shimatta toyuu, 'neru shunkan' o taiken suru hosuteru o tēma ni shite imasu.
hondana no oku ni wa chīsana heya ga ari, dengen to bukku raito ga sonaetsukerarete imasu. Shawā toire wa kyōdō desu ga, kutsuroide takusan no hon o suki na dake yomeru supēsu ga yōi sarete imasu. Honzuki ni wa tamaranai hosuteru desu.
sutandādo de ippaku yonsen gohyaku en kara de, muryō WIFI mo arimasu. hitori de yukkuri, yodooshi hon o yomu toki nado ni riyōshitai basho desu.

Podcast: Play in new window | Download