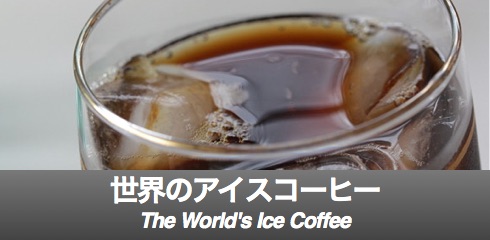 Find the full story with transcripts, pop-up definitions and more at our home on the web: NewsinSlowJapanese.com
世界のアイスコーヒー
日本のカフェでは必ずアイスコーヒーがメニューにあります。しかし、欧米では最近までコーヒーを冷やして飲む事がなかったようです。日本人が海外へ旅行に行った際に、アイスコーヒーを頼んでもメニューになく、普通のホットコーヒーと一緒に氷が出てくるだけだったという話を耳にした事がありました。
日本では明治期にコーヒーを冷やして飲み始めたようで、当時は冷やしコーヒーと呼ばれていました。そのなごりのせいか、関西では冷コー(レェコー)と呼ぶ人もいます。アイスコーヒーが欧米で知られ始めたのは、スターバックスで売られるようになったのが大きなきっかけと言われています。
国によってアイスコーヒーは異なります。イギリスの一部ではアイスコーヒーというとコーヒー味のアイスクリームが出てきたりする事もあるようです。
Nihon no kafe de wa kanarazu aisu kōhī ga menyū ni ari masu. Shikashi, ōbei dewa saikin made kōhī o hiyashite nomu koto ga nakatta yōdesu. Nihonjin ga kaigai e ryokō ni itta sai ni, aisu kōhī o tanondemo menyū ni naku, futsū no hotto kōhī to issho ni kōri ga detekuru dakedatta toyuu hanashi o mimi ni shi ta koto ga arimashita.
nihon dewa meiji ki ni kōhī o hiyashite nomihajimeta yōde, tōji wa hiyashi kōhī to yobarete imashita. Sono nagori no seika, kansai dewa reikō (rekō) to yobu hito mo imasu. Aisu kōhī ga ōbei de shirarehajimeta nowa, sutābakkusu de urareru yō ni natta noga ōkina kikkake to iwarete imasu.
kuni niyotte aisu kōhī wa kotonari masu. Igirisu no ichibu dewa aisu kōhī to iu to kōhī aji no aisukurīmu ga detekitari suru koto mo aru yōdesu.

Podcast: Play in new window | Download